Aubergine Antiques Website Updated!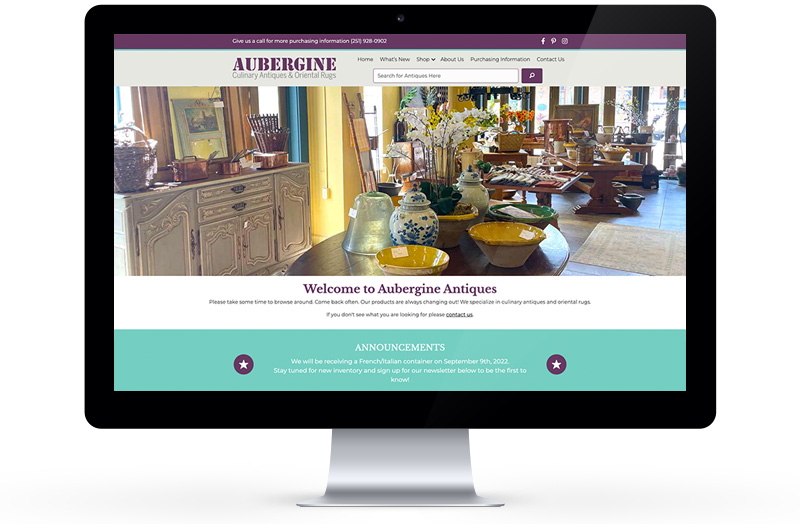 AubergineAntiques.com is up and running and looking better than ever!
Electric Mustache has been working with the Fargason family to update their company websites for Aubergine Antiques, Crown & Colony Antiques and RF Antiques. They've been operating in downtown Fairhope since 1992 and get new shipments several times per year. Sign up for their newsletter on any one of the websites to receive notifications about their newest inventory shipments.
Aubergine Antiques specializes in culinary antiques and oriental rugs. Visit their site and take some time to browse around or visit them in their downtown Fairhope location. All three of their stores are within walking distance of one another, so visit all three!