Updated Website for Crown & Colony Antiques in Fairhope, Alabama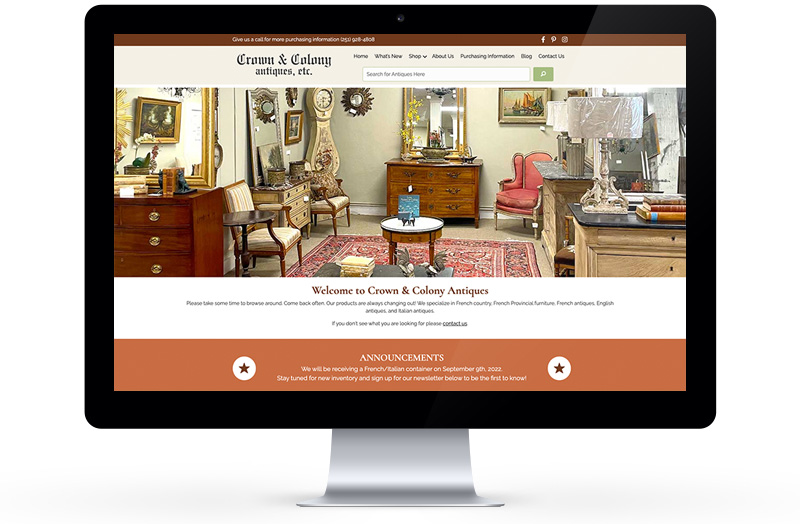 We've just completed an overhaul of CrownAndColony.com for the Fargason family in Fairhope, Alabama. If you're looking for French antiques ranging from furniture to outdoor garden antiques or just something decorative, be sure to visit their store in downtown Fairhope or go directly to their website for purchasing information.
Crown & Colony Antiques is a family-owned and operated business in downtown Fairhope, Alabama, and have been in business since 1992. They also own and operate AubergineAntiques.com and RFAntiques.com. All three businesses are located within walking distance of one another.
If your business is in need of a website facelift, give us a call today and we'll be happy to discuss how we can help you.